Instagram hashtags are integral to any marketer or user looking to push their post into users' feeds. It can yield staggering results for your efforts to solidify your brand presence on the platform.
No matter which platform you use, hashtags can be used everywhere. But in this post, we will specifically talk about Instagram hashtags because Instagram has become one of the go-to platforms for every marketer to market their brand.
Using the right hashtags can vitiate your purpose and yield different expected results. It would help if you were meticulous while incorporating hashtags in your post. Do not worry if you do not have any knowledge about how to use the Instagram hashtag for growth. This post will enlighten you about the same.
About Instagram hashtags
Instagram has a hashtag feature to categorize similar posts together and make them more discoverable for users that prefer to view the content of the same category. A hashtag begins with a hash symbol (#), followed by a word, letter, or emoji. Any user can click hashtags, and they will get redirected to a page that will have posts including the same hashtag. So, to reach a vast audience, hashtags are imperative.
Why should you use Hashtags?
Hashtags have many advantages. But many marketers tend to neglect it and later regret it. So, it is crucial to know all the benefits and use them best.
The main motive of an Instagram marketer is to increase their account reach to as many users as possible. Hashtags play a significant role in expanding the reach of your account. If you define your target audience and get to know the right hashtag for them, you can use it to your advantage and reach them with the same hashtag.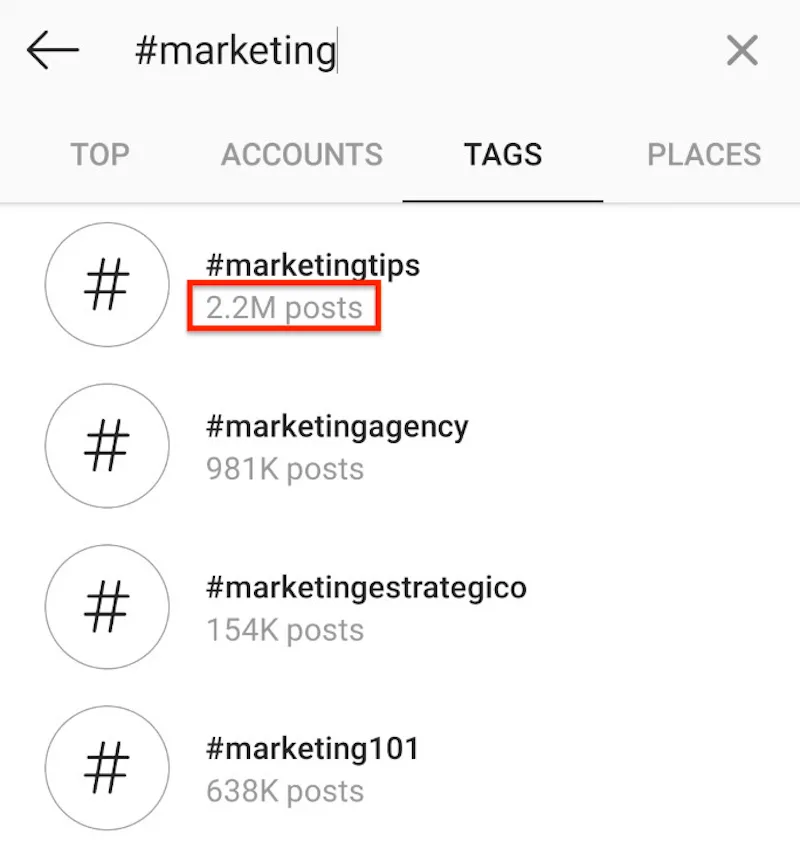 One must be diligent with the hashtags if one wants their post to feature in the explore feed. Featuring the explore feed of Instagram can significantly boost your account. You can look for the best hashtag for Instagram and incorporate some of them in your post to make it a favorite for featuring on the explore page. These were some benefits of using the right hashtags in your post to make it reach a large audience. But it would help if you were prudent with the hashtag you use in your post.
What is shadow banning?
Shadow banning is the last thing any marketer would want to get. Shadow banning is the worst thing that could happen to an Instagram account, as the consequences of it are very adverse. The prime reason for an account to get shadow banned is the use of an irrelevant hashtag.
Hashtags are a double-edged sword and can make or break things for an account. If you use irrelevant hashtags in your post, your account will likely get shadow banned. Using the same hashtags in every post, too, can make your account prone to get shadow banned.
Instagram bans various hashtags, and using them in your post will get you shadow-banned. Unfortunately, Instagram does not have any list that notifies marketers about banned hashtags. But a user can get a list of it from Google.
Make sure never to use these hashtags in your post to keep you safe from getting shadowbanned. The worst part of getting shadow banned is that the account operator will not get to know that their account is shadow banned.
Limit of hashtag
The Instagram hashtag limit is 30 hashtags per post. A user cannot transcend this. So, make sure you use them to the best of your capability to get the most from the 30 hashtags.
Final Verdict
We hope you have got all your doubts cleared about the Instagram hashtags. After reading this article, you must have known the significance of Instagram hashtags and how they could turn the tables in your market campaign. The result of using sound and relevant hashtags is staggering. Use it consistently in all your posts, and in some time, you can see the results of it.