If you have been using Instagram for a long time now, you might be familiar with the importance of hashtags in the caption of a post related to a particular thing. Before posting about anything on Instagram, most people choose a couple of hashtags to write in their captions efficiently. Then, whenever someone decides to search for something they like by putting hashtags in front of them, your post could be shown to them if it gets a good ranking on the app. Moreover, if you can select a good set of trending hashtags for your post, the chances of people engaging with that post will increase regularly.
That is why several brands use apps like Snoopreport, which allows them to select good hashtags that are heavily related to your post for maximum customer engagement. So if you want to make a good marketing strategy for your brand on Instagram, then making a good plan using apps like Snoopreport could help you achieve your goal.
· Recommending hashtags based on your community
For developing a sound Instagram marketing strategy, one of the first things you need to do is study your community to find out the actual number of followers and the people who can be approached with the message your brand is trying to set out.
Many followers only engage with your post once in a while, and those people cannot be trusted if you want your brand to expand far and wide. That is why certain Instagram hashtag monitoring apps are used, which select a specific number of hashtags depending on your audience's size, activity, and preference.
· Combining your online and offline presence
Suppose your brand doesn't only serve its customers online but even has outlets at specific locations offline, which could have prompted you to look for ways to promote your business comprehensively. However, if you choose to develop a content marketing strategy based on Instagram hashtag monitoring, you can pull it off using apps like Snoopreport for your brand.
For instance, if you have recently launched a new place at a distant location that you want to promote to your audience effectively. In that case, such apps could recommend specific unique hashtags to you depending upon your location and the customers willing to visit your store as soon as possible.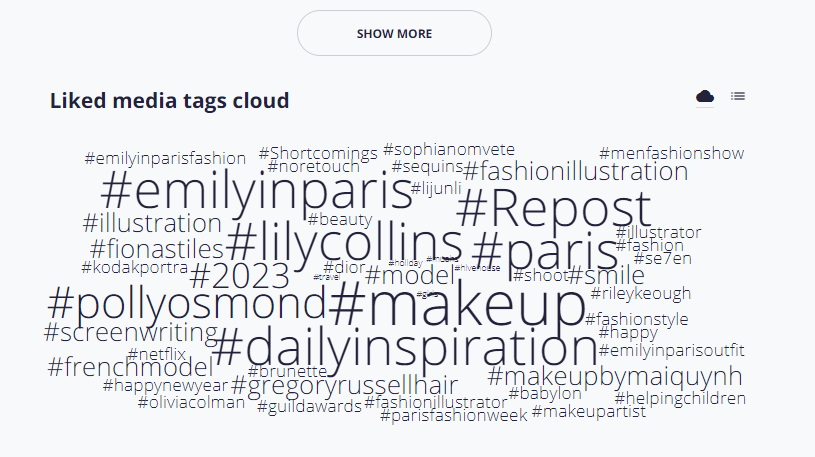 · Develop your brand strategy by looking at reports containing hashtags
When it comes to hashtags, you can easily choose one that compliments your brand in the most effective manner possible. However, people often need clarification on the number of hashtags that needs to be added to a particular post. Most importantly, you can easily find a solution to this problem if you choose to follow Instagram hashtag monitoring efficiently.
If you can check out the report to find out which hashtags are performing better than others, your brand's marketing strategy could be booming in the next few days. People's preferences change from time to time, which every brand needs to monitor to post hashtags that will target the audience waiting to engage with your product.
· Bring a change to your overall marketing strategy.
Some brands often need help formulating a sound Instagram marketing strategy to enhance their business in the market. But, most of them always need to catch up to their expected growth due to vast competition among the brands, which sometimes cater to the exact needs of the people.
Hence, following the model of Instagram hashtag monitoring for bringing engagement to your posts is a game changer. By following this model, you can lead a much-needed change to the overall marketing strategy of your brand to attract more audience towards it.
Conclusion
Formulating an excellent marketing strategy is always the ultimate goal for every brand looking to make a presence on Instagram. Hence, if you want to add Instagram hashtag monitoring as part of your bigger goal, reading this article could help you gain much knowledge about it.