Have you ever wondered how the reposting of Instagram works which is not directly a feature provided by the application? But people continue to use it for various purposes depending upon their needs. However, you may need help understanding the way through which it is being used. For example, the various business or social profiles on Instagram opt for reposting to grow their audience and gain more followers. Hence, if you are also looking to learn about reposting on Instagram, you can continue reading this article, as it will help you get a grip on this feature without facing any issues later.
Steps for reposting on Instagram
Suppose you learn the way to repost on Instagram perfectly. Then, in the long run, it might be
helpful to attract more followers to your profile.
You first need to identify the picture you want to share with your followers and then capture a screenshot.
For your next step, you need to find the picture of the screenshot from the gallery. After you have located the picture, select the camera icon on Instagram to repost the image.
Once you select the picture, you need to resize the image properly so the audience can clearly understand the message you are trying to send. After that, editing the image is possible if you want to crop out certain things.
However, to complete the process of reposting on Instagram, make sure that you credit the original owner of the picture by tagging their Instagram profile at the bottom of the image and thereby making a caption for it.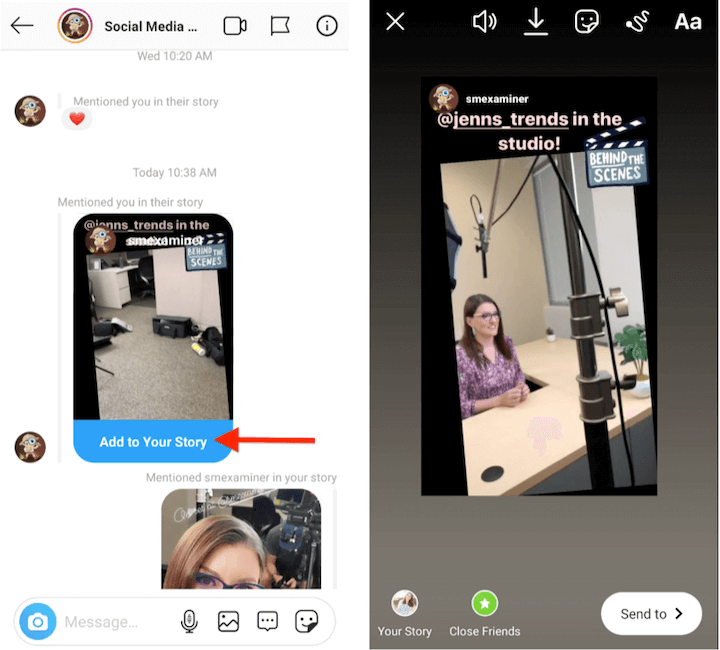 Instagram reposting strategy
Assuming you are now well equipped on how to repost on Instagram. Let us now look at various ways you can make reposting on Instagram your marketing strategy.
Keep a close eye on your profile mentions.
Whenever someone mentions or tags your profile on theirs, you will get an instant notification on your notified bar. It would allow you to identify the profiles that mention you and repost them on your story or in your profile photos.
Engage your followers with unique content
One of the most popular strategies for gaining a new set of followers is the production of unique content daily. For example, creating new videos or posting new photos will allow your audience to keep engaging with the things you post on your Instagram. And, once anybody like them, they choose to mention your profile from where you can later screenshot it and repost it on your Instagram.
Listening to the opinion of the community
Only loyal followers can increase your profile's popularity among other audiences who choose not to follow you. Hence, if your community gives any opinion and you find it useful, then you can choose to implement it in your content. Once you do this, the community members might mention your profile on theirs while showing appreciation for your work. Later, you can repost these comments on your profile, showing others how you respect your community members' opinions.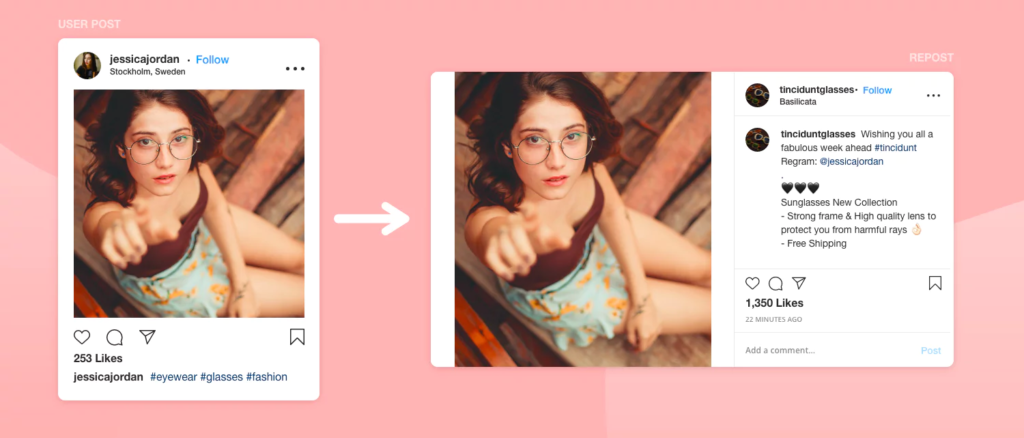 Conclusion
Reposting on Instagram is relatively easy when you have learned all the required steps. However, if you still need to be more confident about doing it yourself, you can use an Instagram repost app on the internet to make things easier. But, hopefully, after reading this article, you are now entirely accustomed to the idea of reposting through Instagram.