Is the Instagram user not found writing popping on your screen whenever you try to find a specific user on the platform? Then there might be several reasons behind this issue faced by you. Suppose you need an idea of the reasons that might be prompting Instagram to show such a message to you. If that's the case, then here in this article, we have identified and made a listicle of all the reasons behind the Instagram user not found error.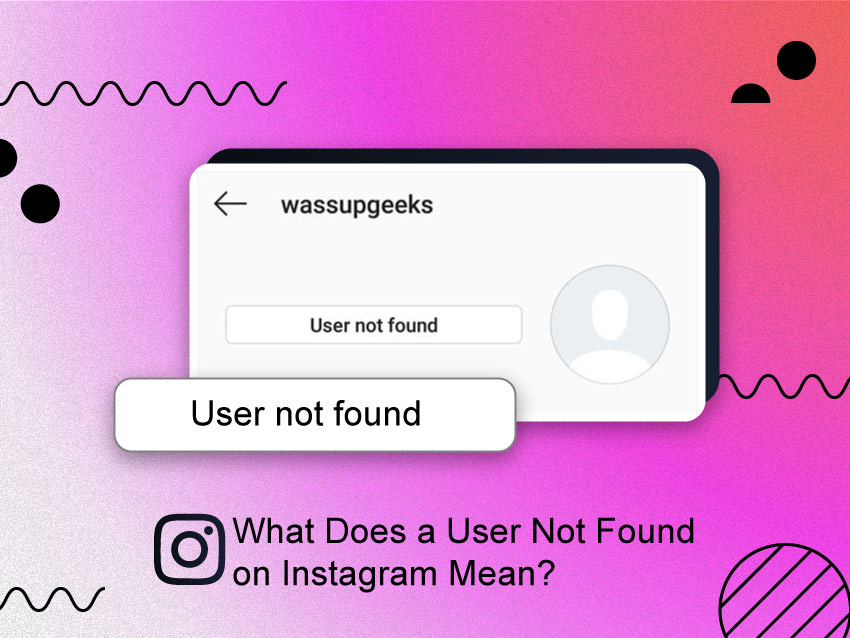 · The user might have blocked you.
If you are trying to find a known person on Instagram and such an error is being shown on your screen even after you have put in the correct username of theirs, then that person might have been blocked on Instagram. You can be sure of this if you can see their profile through another person's Instagram account, and that error message is not being shown to you anymore.
· Username could be changed.
One exciting feature of Instagram is the ability to change your username anytime without facing any limitations. Hence, the error of Instagram users not being found could be because the person you are searching for changed their username completely.
However, you can still know their new username if you go through your friends or followers list to find information regarding their new username or Instagram ID. Furthermore, by looking at your private conversation with them, you can easily see if they have updated their profile information.
· The account has been permanently deleted.
Suppose you cannot find a particular from any of your friends' accounts on Instagram or even yours, then there might be higher chances of the account being permanently deleted by them. When a user takes such actions on Instagram, their photos, comments, and every content related to them are entirely from the database of Instagram. That is why the showing of an Instagram user not found would be justifiable in such a case.
· The Instagram account is suspended.
If the user you are searching for has breached specific rules or guidelines set by Instagram, their account could have been suspended. However, such users can appeal for their suspension so that the number of days they are banned from the platform can be reduced to some extent. Therefore, if the Instagram user not found error is being shown, this could be another solid reason behind it.
Conclusion
These are all the reasons which could be behind the showing of the error Instagram user not found on your device screen. You should not be worried about it anymore because, after reading the above article, all your queries will be resolved.