Instagram is the most active and sensational social media networking platform. You can share a video, create reels (short videos), share stories, or post (images, written content), manage your page, go live, follow exciting pages, and engage in global communication. The level of updates Instagram brings and the kind of interface and features it offers users are the primary reasons behind its success. The regular updates availed by Instagram allow users to interact with the platform more effectively.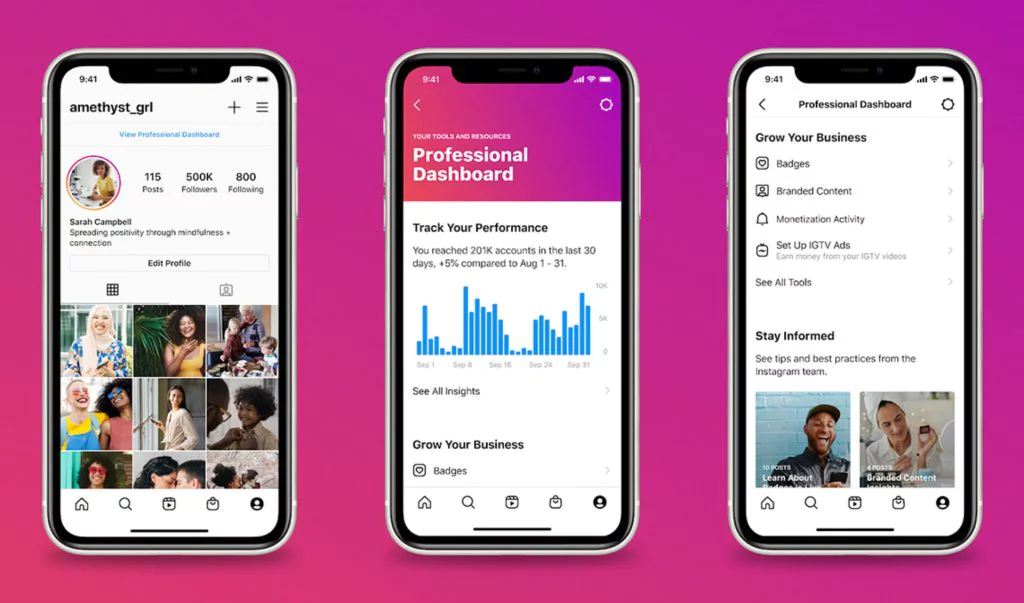 Top 7 Instagram Updates that you should Know
Some of the most popular Instagram updates that are ready to add excitement to your 2023 are as follows –
Post Scheduling Options on Instagram
It is a new feature launched by Instagram recently. This feature allows users to schedule posts by specifying particular dates and times, reducing loads of users and influencers. It has increased the convenience of posting on the platform. It is a new update gaining popularity amongst audiences due to its uniqueness and efficiency.
Pinning Posts on Instagram handles
The pinning post feature of Instagram allows users to pin their top or preferred posts on the top of their handles. Pinning a post on a social media handle is an excellent way of showcasing the top posts to the followers. With the emergence of this update, millions of users have gained access to pin their favorite posts on the top of their Instagram IDs.
The Candid Stories Feature
Posting stories is an integral part of social media users. However, many of us may not want to share the stories with all our followers. The candid stories feature on Instagram allows users to share the stories only with specified followers. The candid story update on Instagram is similar to private stories. It directly helps to enhance the privacy levels of Instagram users.
Adding Tunes and Music to Posts
It is a feature that Instagram is rolling out in its recent updates. With the help of this update, users can add music and tunes that complement their posts. It is a quality feature that boosts the engagement and likes of a post. It is one of the most popular updates, used by millions of users globally.
Blocking Posts and Stories from certain Users
A similar feature existed on Instagram in the past. However, with the new update, users can block posts and stories from users without any notifications. It is an excellent update as it allows users to maintain privacy without offending other users. The update has received a great audience response due to its efficiency and utility.
The Achievements Update
Instagram recently rolled out the achievements update. The update mainly focuses on the creators and influencers on Instagram. With this update, the creators and influencers can unlock and showcase achievements based on their posts, popularity, and engagement. Presently, there are three achievement updates- Creative Streak, Trendspotter, and Collaborator.
The Gifts Feature on Instagram
It is an update that Instagram rolls out to increase engagement between the creators and followers. With the help of this update, the followers can reward the influencers for their posts, reels, and other content. However, it rolled out on a smaller scale, and maybe later, they will enhance it. The feature is a great way of motivating the creators and influencers through their followers.
Wrapping Up
Updates are an integral part of any application or platform. With the amount of newer updates rolled out by Instagram, it will undoubtedly be more interactive for Instagram users across the globe. So, enjoy the new features on the platform and stay tuned for more updates.