Instagram business accounts are a special type of account designed by Instagram to allow businesses and brands to optimize their social media presence strategically. Business accounts provide access to more detailed analytics, help brands generate more leads, reach larger audiences, and earn money through sponsored posts and promotions.
With an Instagram Business Account, you have the opportunity to gain insights on your followers, create targetable audiences, and even receive customer support directly from the Instagram team. It is an invaluable tool for any business looking to leverage the power of their online presence and impact today's digital landscape.
How to create an Instagram business account?
There are more than a billion monthly Instagram users; of those, nearly 90% follow at least one brand.
With the appropriate approach, creating a company profile on Instagram is simple.
1. First, you need to create an Instagram account or use an existing one – however, there is a limit of 5 accounts simultaneously.
2. Selecting 'Switch to Professional Account' under your profile settings opens the door to optimizing your Instagram experience for business use.
3. Once that step is complete, you will be required to select a category as well as enter contact information, which can also be connected with your Facebook page.
4. To ensure that your account reflects the correct information, check all details provided thoroughly and make any amendments necessary before you finish setting up.
5. Now that everything is in place, start sharing and creating content based on your business needs and goals.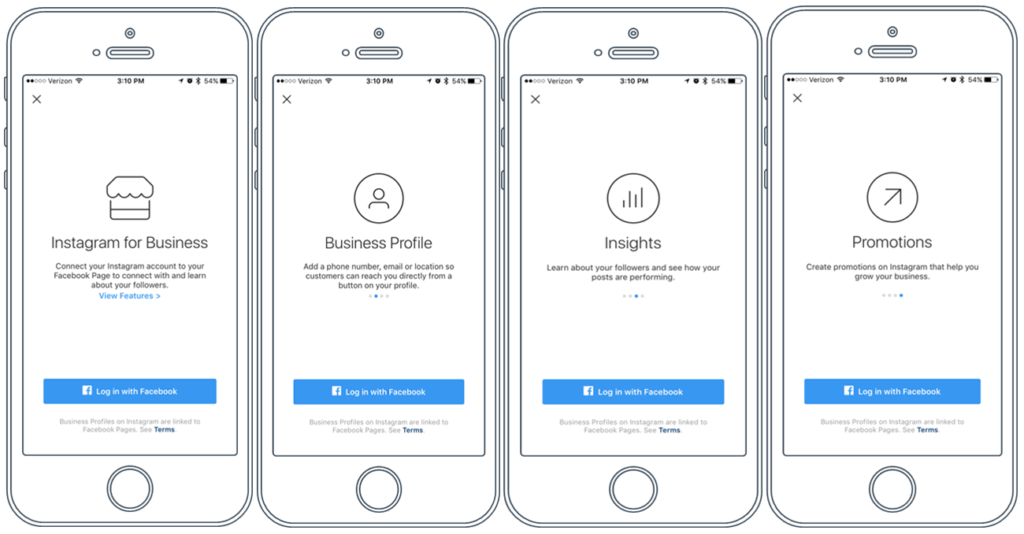 What are Different Formats on Instagram Business Accounts?
The range of formats available on Instagram enables many different types of content. Brands can post up to ten photos in a carousel post and get higher engagement as a result.
For people who want to watch live broadcasts, the option of having up to four people broadcast is super convenient. Not surprisingly, IGTV has become very popular since its launch, allowing long-form video series to be enjoyed by all.
Lastly, brands can create guides with useful info, such as how-tos and product news–all housed within the app itself. With such varied tools now available at your disposal, Instagram offers plenty of options for creative content creation!