Most of the population on Earth is now aware of Instagram Reels. They are nothing less than a gold mine for the creators to grow their reach and following. Reels are short and entertaining and can perfectly lift the mood of the viewers in seconds.
Reels have become a crucial feature of Instagram since their launch. Reels are the fastest-growing feature of the platform and have gained a lot of praise from the creators. Reels pose serious competition to TikTok and have done well to tackle its monopoly. Do not worry if you do not know much about this feature. In this post, we will discuss everything about Reels and help you to take advantage too.
Some insights into Instagram Reels
As mentioned above, Reels are short video platforms like TikTok. The maximum video length on the platform could be up to 90 seconds. Unlike YouTube, you cannot view Reels horizontally. They are vertically full-screen videos. Reels have a vast library of audio tracks and innovative editing tools that will take your content to a higher level.
They have audio clips of other viral content and trending songs in their audio library. On top of all these, Reels can also integrate filters, multiple clips of videos, interactive backgrounds, captions, stickers, and many more.
Some people feel Instagram stories and Reels are the same, but they are not. Reels do not disappear after 24 hours of posting, unlike stories. Until you delete it, your Reel will always be present in your profile, and any user can see it.
As said above, Reels are growing at a high pace. Hence, the algorithm of the native platform (Instagram) favors Reels. Therefore, your Reel is more likely to be recommended to other users who are not your followers. It will help any user or marketer to increase their reach and grow their followers.
There is a dedicated section for scrolling Reels like TikTok. It helps the users discover viral and top Reels, as per their Instagram activity. The Reel icon is in the middle of the bottom of the homepage of Instagram.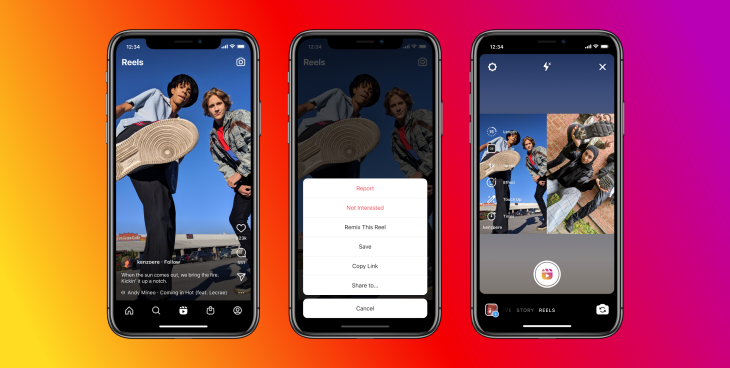 How to save Reels?
Instagram does give an option to users to download their Reels but not of other users. In this segment, you will get to know how to save Instagram Reels on any device.
Download your Reel
As mentioned above, Instagram allows users to download their Reels. All you need to do is to go to your profile, click on the Reel icon, and select the Reel you want to download to your device.
After selecting the Reel, click on the three dots to pull up a menu that embodies an option named 'save to camera roll.' Click on the same alternative to download the Reel to your device. Now, you can see that Reel in your gallery.
Download the Reel of other users
Instagram does not have such a feature for other users' Reels. So, we need to find a different way to download them. The best way to download a Reel of another user is to screen record their Reel. You can download an app for screen recording if your device does not have an in-built feature for screen recording.
Saving a Reel
Though Instagram does not let you download a Reel of another user, it does have a feature to save the Reel in your Instagram account for future use. You can save the Reel into your account, but it will not be available in your gallery or offline mode. All you need to do to save a Reel is click on the three dots, and tap on the save option.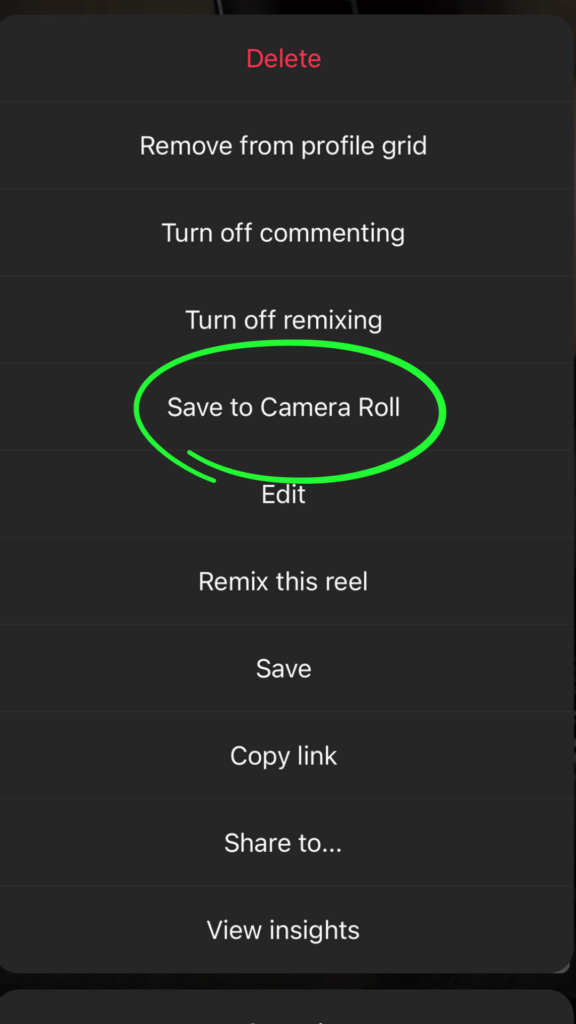 End Takeaway
We hope your queries about Instagram Reels and methods to save and download the Reel are clear. If you want to view a Reel of a specific user, there is a dedicated section in the profile feed too. Reels can provide a leap jump into your followers and help you reach several users to grow your account.