For some people, social networking can be addicting, and for some, it can be useful. There are moments when you start feeling it to be a headache and want to delete it. Here we are talking about the Instagram account. Almost every second person in today's world holds an account there due to emotional breakdown, wastage of time, or for some unavoidable reason, you might come across the idea of deleting your Instagram account permanently.
The question that now stands here is how to do it. There are many ways to do it. Let's discuss them one by one. If you are willing to delete your Instagram account through mobile, then follow these steps:
You need to log in to your IT from a web browser.
Go to the setting. You will find the delete your account page option there.
Remember you need to be logged in to your id to operate this step
The question will appear why do you want to delete your account? You can choose the answer as per your suitability.
Instagram will ask you to re-enter your password.
Tap the delete option, and your Instagram account is permanently gone.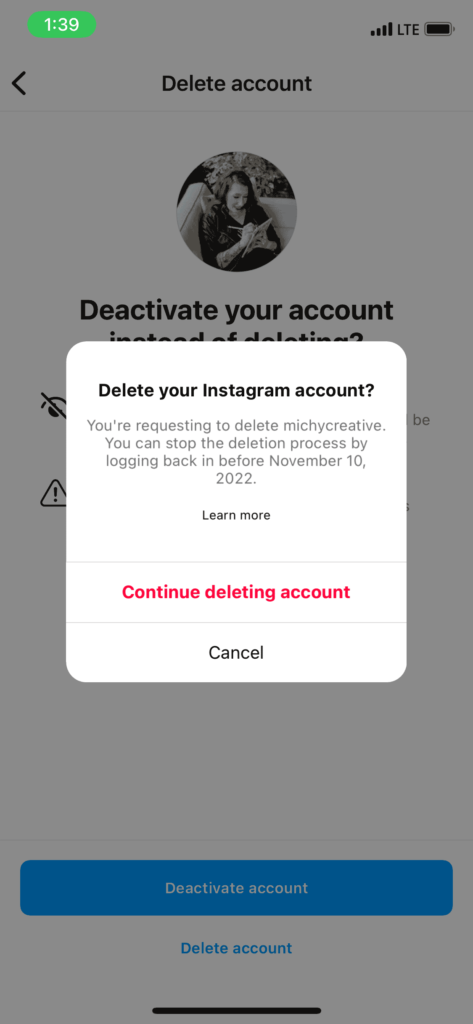 Here are a few things to remember forever before you decide to delete your Instagram account permanently:
Download all the information and pictures from the setting so you don't feel guilty about not having your treasured online photos.
If you wish to delete your account to take a break, you can simply deactivate it and activate it when you want to. Remember to download your data even when you are deactivating your account.
Remember, the option of deleting an Instagram account was not available earlier in the app, but now U can see them directly if you are in IOS. It gives you a direct option to deactivate it.
Wrapping up
Sometimes you delete Instagram for good and if your reason is the same, then go for it with these simple steps!