When you violate any terms and conditions of Instagram, Instagram disables your account. This could be due to posting inappropriate content, spamming, or other violations.
What happens when your Instagram is Disabled?
If Instagram has temporarily disabled your account, you will receive a message explaining the reason for disabling it. In the event of repeated violations, Instagram has the right to disable the offending account.
If you believe your account was banned in error, you can rectify it by opening the app, logging in with your credentials, and completing the on-screen directions to submit a request for a review.
If you do not see a notification informing you that your account is disabled, you may be having trouble logging in. If you or someone else with access to your password deletes your account, it can never be recovered. While you can use the old mail address to sign up for a new account, you may be unable to keep your old username.
How to Protect Yourself From Being Blocked or Removed from Instagram?
1. Regularly Post – The virality of Instagram can be attributed in large part to the nature of social media itself. Instagram requires regular photo uploads, so keep that in mind. In most cases, showing your social media presence is all it takes to avoid getting your account disabled.
2. Please follow Instagram's rules and regulations – If you enjoy using Instagram, it is imperative that you familiarize yourself with the Community Guidelines. If you follow these rules, you can increase the likelihood of having a positive experience on Instagram.
3. Take Moderate Actions – This is a major factor in why some users get their accounts disabled or closed. Moderate the number of people you follow and unfollow. Aggressive or frequent activities may result in spam, leading to account suspension or even a permanent ban.
How to recover your Disabled Instagram Account?
Some Instagram users resort to these 4 easy ways to reactivate their disabled accounts.
To receive assistance with your Instagram login, please visit the Instagram Login screen and select the "Get help signing in" option.
Type it in on the next screen, where it asks for your username. Common barriers include re-entering your login, mobile number, or email address if you've changed them more than once.
Instagram will send you a recovery code through email if you follow the two procedures. Take the email's instructions seriously and act accordingly.
After that, Instagram will send you a password reset link.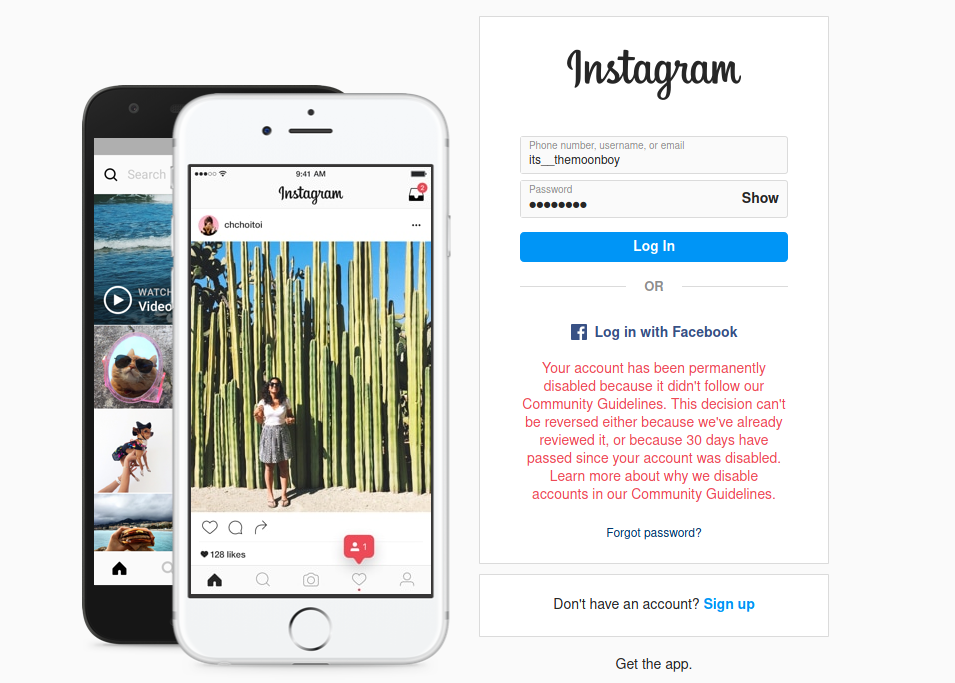 By following the above steps, you can recover your disabled Instagram account. But if you cannot recover your account even after this, you can write an email to Instagram at support@instagram.com and explain your concern. They will assist you for sure.