To shield users from harassing, offensive, or obnoxious comments and messages on their accounts, Instagram has included a function called restrict on Instagram. According to Katelyn Sorensen, CEO of Loomly, a brand marketing firm, "customers frequently don't want to aggravate the problem or generate unwanted conflict if they engage with the individual offline," whether they are dealing with a scary cyberbully or an embarrassed family member. Because of this, the limit function is the ideal answer for anyone who wishes to stop another account from engaging with them secretly.
Instagram Restrict
How to use: Both the iPhone and Android apps and the Instagram website allow you to restrict access to a user's account. This explains how to limit Instagram using a profile for an account.
To access the menu, tap the three dots in the top right corner of the user profile page.
Tap to restrict.
An explanation of the restriction feature might be given to new users. Select "Restrict Account" if applicable.
The user will see a pop-up window informing them of the limitation.
For further details, select "Learn More," and to return to the person's profile, select "Dismiss."
Follow these instructions to block an Instagram account through a post's comments area.
Swipe left on a remark from a person you want to limit for Apple users. Tap the remark and hold for Android users.
Then select "Restrict" by tapping the exclamation point symbol.
Through your Settings, you may also limit a certain account.
Take a look at your profile.
Tap the three-bar menu icon in the top right corner.
Select Restricted accounts under Settings > Privacy.
Name the account you wish to limit by entering its name.
Next to the account's name, tap "Restrict."
Benefits:
You may keep the comments and direct messages on an Instagram account private from other users and yourself by limiting the account. They won't be able to see parts of your activities, like when you are online, and you won't get any alerts when they leave comments on your posts or send you messages. When you don't want to ban, unfollow, or remove someone as a follower but don't want them to have unfettered access to you either, restricting them is a great option.
Instagram Restrict vs Block
By limiting which restricted accounts are permitted to post on your profile, Instagram's restriction feature, launched as an anti-bullying feature, gives you greater control over the comments you and your followers see on your posts. Your Instagram profile is concealed from them when you block someone. If people search for it, they won't be able to find it. They presumably won't be able to see your posts, Stories, or personal information if they do that.
A person who has been blocked cannot comment on your postings. But when you restrict them, you may both remark on each other's posts. The distinction is that only the individual whose comments you have restricted will be able to see them; nobody else will. You can't communicate with each other on Instagram after blocking someone. However, when you limit an account, it functions differently. You can message someone with restricted access. However, the Requests folder receives their messages. No alerts will be sent to you when they message you.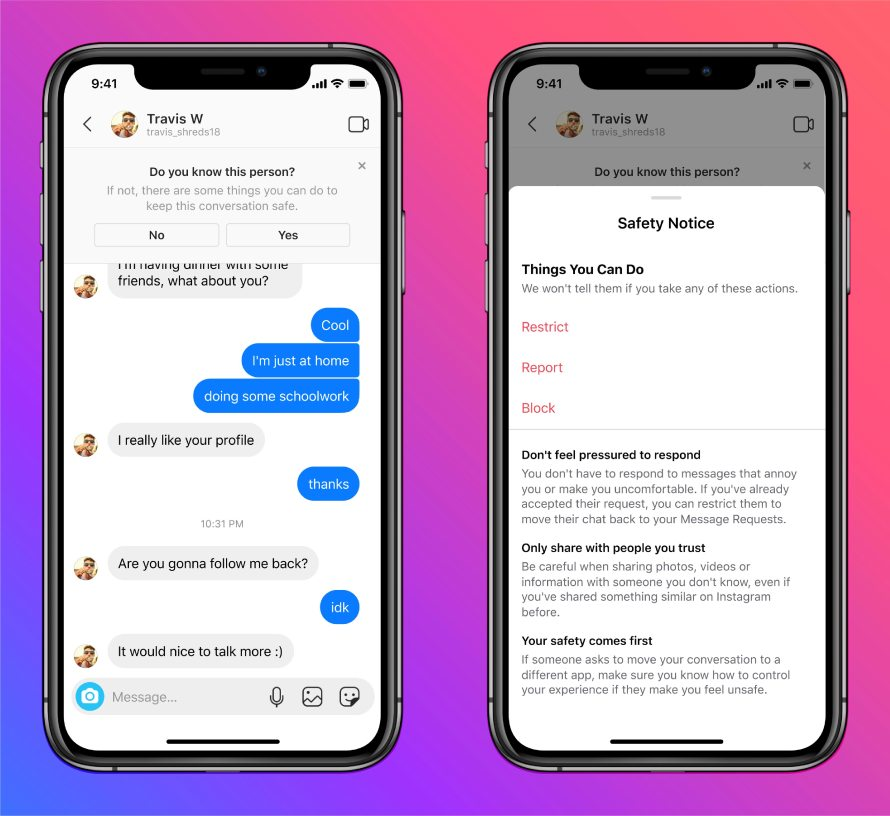 Restricted Account Instagram
Instagram is a fantastic venue for sharing your talent, but it can also attract bullies and trolls that engage in inappropriate exchanges. By limiting certain users on Instagram, you may secure your account and manage unwanted interactions. Instagram now has a new privacy tool called Restrict. Once you limit someone, only they will be able to see their comments on your Instagram photos.
As soon as you click the "restrict" button on someone's profile, the following changes will occur:
Your message requests will merge with their messages.
They don't know the state of your activities.
Their responses to your posts are, by default, hidden.
Want to remove the Instagram restriction? How? Read on.
A user's profile page will open.
Tap the menu symbol with three dots.
Click "Unrestrict."
Conclusion
Users of Instagram may now "restrict" any chosen individual, which has a few immediately significant advantages. If a user chooses to limit any individual user, all their subsequent posted comments will be hidden from the broader public. This only applies to comments placed on articles that the author has restricted. The user may accept the comments to make them available to all users.