The advancement of social media platforms has given creators great opportunities to show their skills and talent for content creation. Instagram is one of the most valuable and effective social media platforms where people can post their talents and content, and other users on the same platform can enjoy the same.
On Instagram, an important factor in content creation is obtaining more engagement. Otherwise, the entire purpose of posting and circulating content will go in vain. Therefore, the more followers or engagement the content recurves, the more the growth of the account of the followers.
And in this process, people resort to different strategies to ensure that they have a significant number and amount of followers for their account. Also, the users try their best to surf their content to the maximum audience so that their followers increase with every post. And one of the best strategies for ensuring excellent and steep growth of your Instagram account is using Instagram tools.
In the following discussion, we will discuss using Instagram tools for creators. It will help you understand the best strategy for the growth of your Instagram account. So, let us begin the discussion without any further delay.
What are Instagram tools for creators?
Instagram tools assist users in managing and tracking the paid partnerships within the application of Instagram itself. They help ensure that your account has the ideal content that reaches the maximum users and audience for the perfect growth of your account. If you are a business or brand using this platform to promote yourself or your business, using Instagram tools can readily be of significant effect.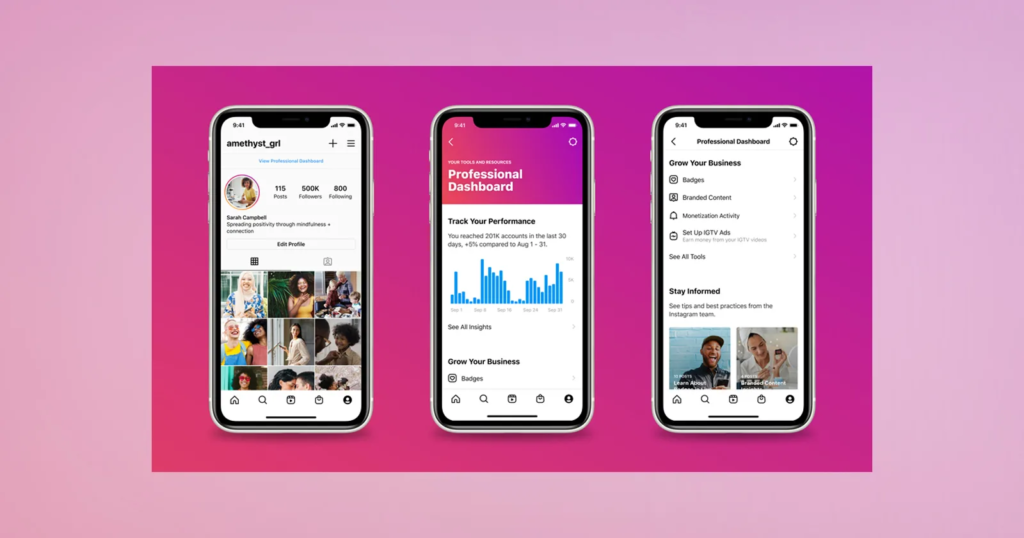 What are the types of Instagram tools for creators?
There are not one but different types of Instagram tools for creators. Each of them has other specific functions that cater to enhancing the quality of various features of your content. Let us now look into the different types of Instagram tools for creators.
Instagram designing tools
Instagram designing tools are the ones that function to enrich the quality of your content. Features include adding frames to your images or videos, appealing filters, and changing the photo or video settings such as contrast brightness, the ratio of the frame, and the like.
Insgtram management tools
Instagram management tools help in scheduling your posts and content on the app. There are specific times on each day of the week when it is the ideal time to post your content. It is best to post during that time, as it matches the functioning algorithm of the platform. But, it might not always be possible for you to be free for posting at that particular time, or you might sometimes even not remember. Thus, you can use Instagram management tools for this purpose.
You can set the time for posting beforehand, and the tool will automatically post your content on your account on that particular day. Therefore, it offers optimum management benefits and functionality. There are other management benefits for your account and Instagram content when using Instagram management tools.
Instagram hashtags generator tools
Hashtags are a hugely influential factor in gaining organic followers on Instagram, and it also helps your content to reach more audiences on the platform. Instagram hashtag generator tools help you achieve real-time organic followers for your account through trending hashtags.
These Instagram creator tools help users obtain essential insights and analytics about their content and account. It offers them information about their reach, improvements, and drawbacks. Therefore, it enables the users to make and implement strategies for improving their accounts accordingly.
Final Words
You can choose any of the types mentioned above of Instagram tools for creators. They will ideally help your account grow organically, with all real followers of the platform. It will inspire you to create more content, and you will enjoy sharing your skills with the entire world through this incredible social media platform.