Instagram is a significantly growing social media platform among the present generation. Millions of users globally use Instagram to post content and pictures on the platform. Instagram offers users a plethora of features to enhance the platform's experience and utility. These features make Instagram better and more preferable than other social platforms. One popular feature of Instagram, mainly used by users, is Instagram Direct Messages to interact and chat with other users via the chatting platform.
What are Instagram Direct Messages?
An Instagram direct message is a chatting platform maintained by Instagram. It is an innovative platform that enhances the chatting experience.
Top 5 Added Features in Instagram Direct Messages
Some updated Instagram DMs that increased its utility and reputation over other chatting platforms are –
● Messaging Simultaneously while Browsing the Internet
Replying to messages can be tedious at times. The newer and enhanced feature of Instagram DM allows users to get notified about incoming messages and respond to them while browsing other apps. The feature enhances the platform's interactivity and eases the load of sending multiple messages.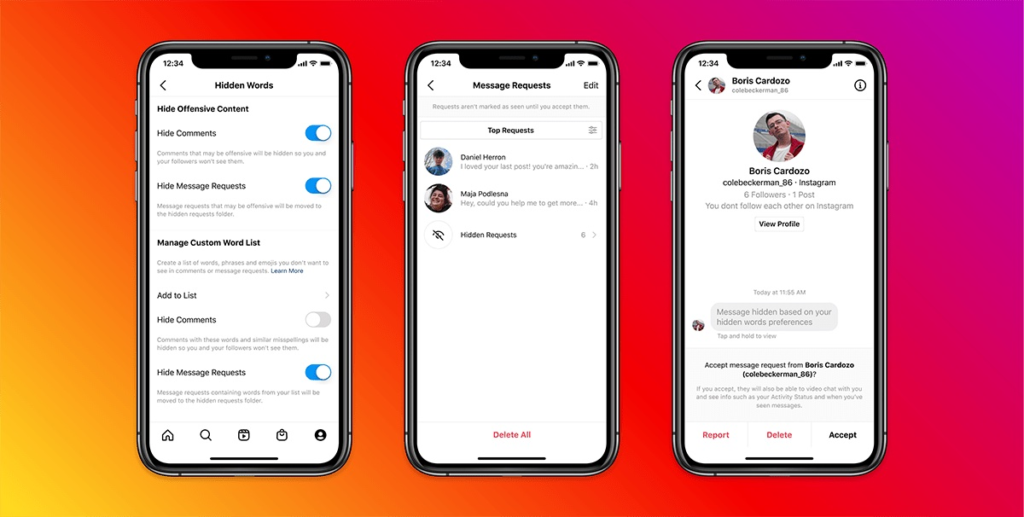 ● Simplified Way of Sending Posts
The newer updates of Instagram allow users to send posts to friends and followers without hassles. Everyone has a familiar circle to send posts, and this feature assists such groups and circles in sending posts and messages without stressing about sharing posts one by one.
● Showing the Online Status of Followers
Users, online status allows the followers to know about their availability on the platform. With the recent updates of Instagram, the online status of the followers and users gives an idea about the user's online status to initiate the conversation.
● Sending Silent Messages via Instagram DMs
Silent Message is a new feature that Instagram DMs avail. The feature allows the users to send messages to the users without notifying them. With the assistance of this feature, users can send messages without bothering the receivers. The feature is very effective and has received a great response from users across the globe.
● Set Different Chatting Themes
Themes play an important role in setting the mood for conversations. With the help of Instagram updates, set different chat themes based on preferences. It is one of the main reasons for the popularity of Instagram DMs nowadays.
Steps to Recover Instagram Direct Messages
Recovering messages or chats on Instagram is simple. You can easily recover Instagram Direct Messages by following some precise steps:
● Logging in to an Instagram account is the first step to follow while recovering Instagram DMs.
● Go to Privacy settings for recovering certain DMs from the social platform.
● Under Privacy settings, select Data Download or Request Download to download the chats.
● Once you choose data download, a mail will come for authentication purposes.
● After successful authentication, download and save the chats on the local device.
Wrapping Up
Instagram has always surprised its users with new features, and Instagram direct replies are all set to surprise them! Be prepared to enjoy it the most!