Social media applications are now receiving a lot of attention from users. Facebook, Instagram, and WhatsApp are all applications that practically everyone uses. Instagram has been very popular since TikTok was banned.
If your Instagram account is private, you can use one of the many available applications to monitor your followers' activity, as opposed to having a business account on Instagram, which does not provide analytics about your followers' interaction.
We have selected the top Instagram follower tracking tools that enable you to monitor the trends in your followers' behavior and learn how much they engage with your content. With these apps, you can find out who unfollowed you, which accounts you follow, but who don't follow you back, and many other things. The top Instagram follower-tracking apps are listed below for monitoring follower behavior.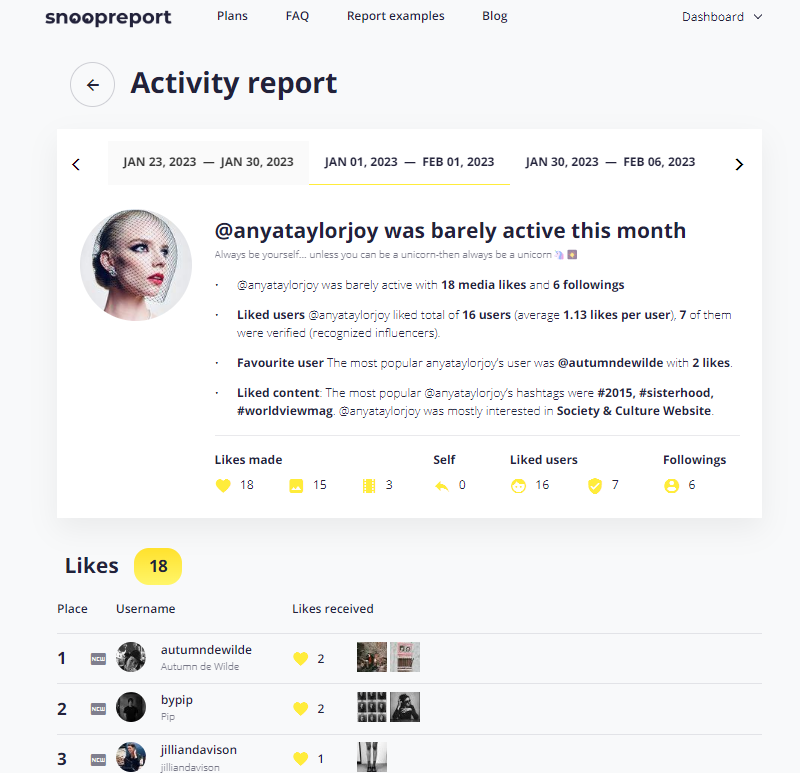 Best Instagram Follower Tracker Apps
FollowMeter for Instagram
The FollowMeter app is one of the most incredible Instagram followers counters you can use. With the help of this tool, you may discover individuals who unfollow you, people who follow you but do not follow you back, people who do not follow you, as well as ghost followers who never interact with your account. In addition, you can also use this app to find multiple accounts among your followers, secret admirers, and top likers and commentators. The app's core functionality is free, but some of its features demand that you sign up as a premium user.
Follow Cop
One of the applications you may use to monitor your Instagram fan base is called Follow Cop. The Follow Cop software allows you to track down people who have stopped following you and users who have followed you but declined to follow you again.
The Follow Cop is the tool for you if you're one of the Instagram users who participates in the follow-for-follow campaign, where you gain followers by agreeing that they will follow you once you follow them and vice versa. You can use the app to determine whether a user has kept his end of the bargain.
Reports
They created the Reports app, especially for iPads. You'll grow to appreciate the Reports application for iPad's logical and beautiful UI element layouts, which make the utility simple to use.
Thanks to reports, you may catch those who unfollow you without breaking a sweat. It also tells you information on those that follow you but are not following you, so that's only some of it. You also receive information about folks you are following who are not following you. Additionally, this tool may tell you who interacted with your profile and your secret fans.
Followers Pro +
You won't have to endure the time-consuming procedure of manually evaluating your audience and coming to reliable conclusions if you have Followers Pro Plus installed on your Android device.
Check the status of your Instagram popularity with a few button clicks. Want to know who recently stopped following you? The Follower Pro + app could be of assistance. But it may also discover who is following you while you are not, allowing you to follow them and do the same. Along with other things, it may find those who have deleted their likes or comments on your postings.
Snoopreport
The programs mentioned above are all designed to analyze and track your following. You only see their profile for these applications, not any information about their followers. Compared to other similar apps, The Snoopreport is a different app.
Instead of assisting you in keeping track of your followers, it gives you information on every Instagram user's activity. When conducting research, this feature is crucial if you want to get more specifics about a certain following.
You can find out who and what the following likes. In essence, the Snoopreport tool assists you in learning more about an Instagram user's interests by examining their publicly available engagement data.