Instagram is a growing social networking platform where almost every second person has an account. Presently, this platform is used for diverse purposes, including business, but how to handle the circumstances when one has to stay away from the account for a long. One might miss the clients or the fans! Stay connected with your followers to grow an online business, especially on Instagram and Facebook. What if, due to busyness, it is tough to reply to the DMs?
Setting auto-reply option for Instagram direct messages:
Direct message on Instagram is famous for communicating with people. Two automatic replies for Instagram direct messages are possible to set. Check here the setup procedure for Instagram direct message autoreply.
No steps are essential for instant replies.
● A business account on Instagram is a must. Switch to it immediately.
● Create a business page on Facebook.
● Connect the Facebook business page with the Instagram profile.
● Turn on the permission to manage Instagram messages.
● Visit the account setting option. Go to the private message section and allow access to the message option.
Settings for instant reply:
Follow these steps to set an instant reply to automatically respond to the messages on Instagram.
● Go to the business Suite option and click the automated response.
● Tick the instant reply option and click the edit message button.
● Choose Instagram as the platform to send instant replies.
● Generate an instant tailored answer within 500 characters to fix as an instant reply on Instagram.
● Save it to send the automated response to the first message in DM.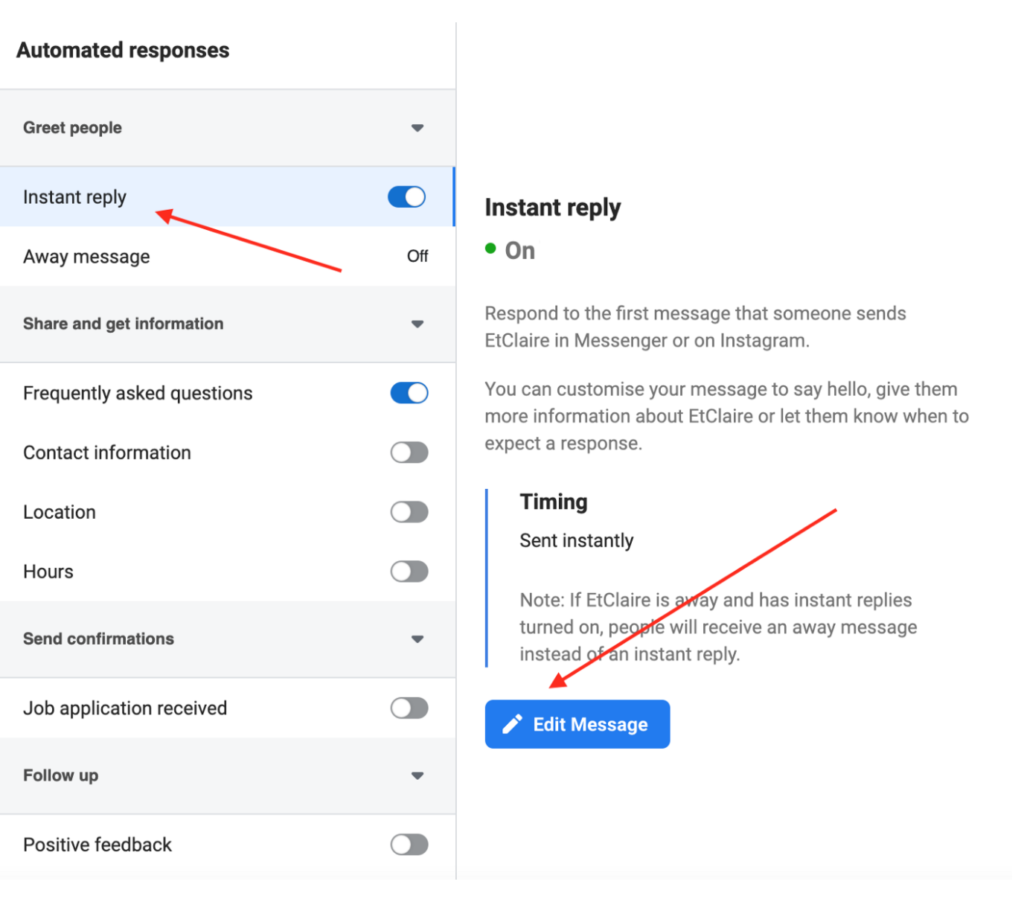 While sticking to an Instagram direct message autoreply for a business account, remember that instant replies and away messages together are not possible on an Instagram profile. Remember to check that "away" messages should not be there while offline. People should then get an automatic instant reply.
Set up for Instagram direct message activities status:
Make sure to add Instagram direct message activity status for an Instagram account. Control the activities status as per the will. To turn on or off activity status, click on the more option on the left side and then go to the setting option. Visit the privacy and security option and check the "show activities status" option. After the set, a green dot or time stamp will show near the Instagram account holder's name, indicating being online. If the Instagram direct message activity status is not on, then the activity status of other people is not visible.